Fix Mobile Phones Abergavenny – Recommended Companies
We don't fix mobile phones that have physical issues. We can, however, remove viruses, install software that blocks unwanted calls, or teach you how to use a smartphone. If however, you are looking for someone to fix a physical issue such as:
Water damage
Screen cracked
Phone won't charge (charging / USB port is damaged or battery has died)
I also recommend buying a protective case and screen.
Fix Mobile Phones Abergavenny
The local company I currently recommend is:
Abergavenny Mobiles
Phone: 01873 852 871
Email: info@abergavennymobiles.co.uk
Facebook: https://www.facebook.com/Abergavennymobiles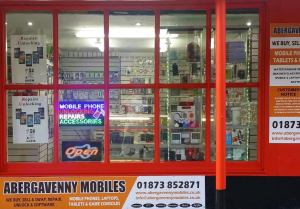 If you'd like to be added to this list then contact me. I only want to add people I've met face to face so I can get a feel for the quality of your repairs, and the dedication you have for your customers.